Keep your data flowing with our underwater acoustic modems.
---
With its high reliability and robust modulation schemes, Popoto Modem delivers subsea data where and when you need it. With features such as JANUS standardization and an intuitive Python API for on-board user programming, our acoustic modems can be used for any underwater IOT application.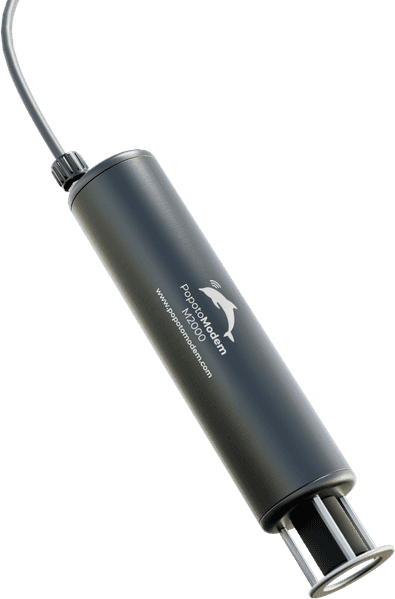 About Popoto Modem
---
Located on beautiful Cape Cod in Massachusetts, Popoto Modem (a brand of delResearch LLC) is made up of seasoned professionals in acoustic communications, embedded hardware and software, and digital signal processing. We specialize in the engineering and manufacturing of highly adaptable, durable, and affordable underwater acoustic modems, and are dedicated to developing innovative new designs.
Contact Us
Questions? Concerns? Get in touch with us using the form below!
Or email us at info@popotomodem.com